Not everyone enjoys a
coconut macaroon
, even though it's a favorite traditional Passover cookie. Plus, the coconut can really increase the saturated fat content of traditional macaroons. Here's a crunchy alternative — a macaroon made strictly with almonds. These cookies are loaded with protein and heart-healthy fats, plus an unforgettable lemon and almond flavor.
Learn how easy it is to make this recipe, after the break!
Almond Lemon Macaroons
Ingredients
2 cups unblanched almonds
1/2 cup Sucanat or sugar
1 teaspoon almond extract
Pinch of salt
1/2 teaspoon grated fresh lemon rind
3 egg whites
Directions
Preheat oven to 350° F.
Grind the almonds in a food processor, and pour them into a mixing bowl.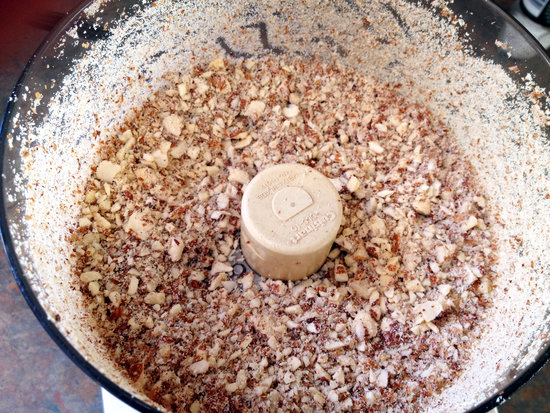 Mix in the Sucanat, almond extract, salt, and lemon rind. Then stir in the egg whites. The dough will be thick, like wet sand.
Use a spoon to place two-inch balls on a pan lined with a Silpat mat or parchment paper.
Bake for 15 to 20 minutes, until dry and lightly brown on top.